​Protect your Pets During Hurricanes!!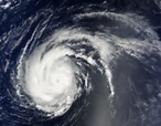 IF YOU HAVEN'T DONE SO, REGISTER OR UPDATE IF NEED BE YOUR PETS MICROCHIP INFO!!
Pet Disaster Planning

If you have pets and will need to evacuate to a shelter during an emergency, please plan ahead as spaces at designated pet-friendly emergency shelters are very limited.

Hillsborough County pet friendly shelters

Burnett Middle School
1010 N. Kingsway Road, Seffner, FL 33584

Sgt. Smith Middle School
14303 Citrus Pointe Drive, Tampa, FL 33625

Bartels Middle School
9020 Imperial Oak Blvd., Tampa, FL 33647

Shields Middle School
15732 Beth Shields Way, Ruskin, FL 33573

Check the County's Stay Safe page for updated shelter information

Other shelter options

Contact friends and family members to assist in sheltering your pet in the event of a disaster. Make plans ahead of time.
Make a list of boarding facilities, veterinarians and other pet friendly lodging that is on your evacuation route.

What to Bring during an Evacuation

Proof of current rabies vaccination and registration tag
Sturdy carrier
Supplies (food, medications, toys, comfort items etc.) to sustain your pet for the duration of the emergency
Download the Protect Pets in Disaster guide

Large Animals

For details on how farmers and ranchers can prepare for a hurricane, see the UF/IFAS Extension website.